Homestead and Pine Lodge offer wide-open spaces, unique amenities
As a child growing up in rural Pennsylvania, I remember thinking how fabulous it would be to someday trade my quiet, country life for excitement in the big city. I now chuckle at the notion. I'm not sure what excitement I was seeking, but over the decades - some of which was indeed spent in the "big city" - most of my greatest thrills have happened right here in the Raystown Lake Region.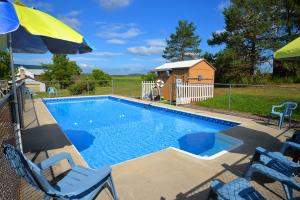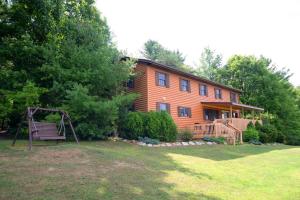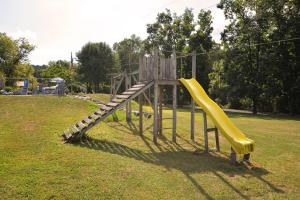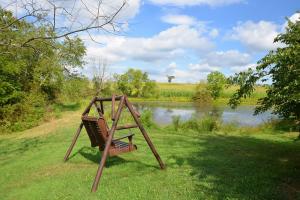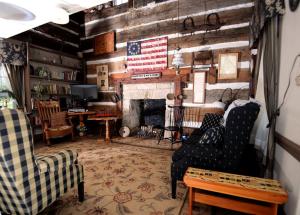 Lydia Lane, a long-time Huntingdon County resident and owner of Lane's Homestead and Pine Lodge in the Trough Creek Valley, understands just how cool country life can be. She and her family pride themselves on offering out-of-town visitors to their 146-acre estate an unforgettable vacation. 
There are two vacation homes available for rent at Lane's spacious and secluded farm. The Homestead is suitable for smaller, intimate getaways, while Pine Lodge is just right for larger families, vacations, reunions, retreats, conferences and parties. The homes offer accommodations for groups of 2-20 people. 
Restored in colonial fashion, Lane's Country Homestead is a historic farmhouse built in the 18th century. Guests will marvel at its original fireplace and large, covered front porch complete with rocking chairs to enjoy the breathtaking sunsets. 
Lane's Pine Lodge boasts a large, open-concept living room, dining room and kitchen. The expansive valley view from the front porch and grilling deck is priceless, while the backyard forest and fire pit add a rustic, woodland ambiance.   
The Homestead and Pine Lodge come fully furnished with well-equipped kitchens. Linens, towels, Wi-Fi, TV, A/C, washer/dryer, fire rings and wood are also provided.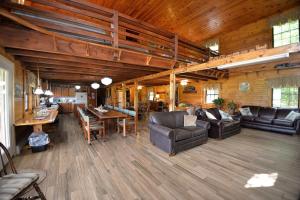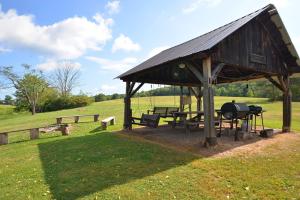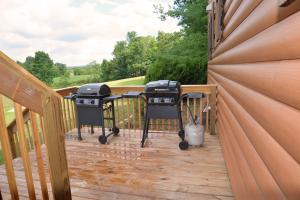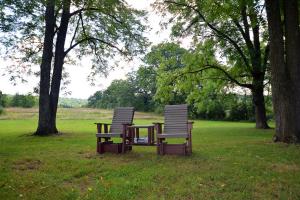 Property guests can enjoy many activities on the property including a swimming pool, wooded trails, fishing pond, pavilion, playgrounds and disc golf course. For an extra dose of peace and rejuvenation, don't forget to stop for prayer or reflection at Bruce's Glen.

Lane's Homestead and Pine Lodge are located just 5 miles from Raystown Lake, Tatman Run Recreation Area and Trough Creek State Park.
The owners are lifelong residents of the area, so don't be shy about asking for help with planning your activities.
Learn more, take a virtual tour and book your stay: Homestead or Pine Lodge. Both homes are available for rent year-round.