The former Dirt Fest Pennsylvania torch has been picked up by the nonprofit Friends of Raystown Lake, which is launching a new Raystown Bike Fest on the same weekend, May 15-17, 2020.
Dirt Fest PA has been a large fundraiser for the Allegrippis Trails mountain bike network since 2009 and a way to bring the bike community together. As a result, the Friends of Raystown Lake nonprofit organization has announced that Raystown Bike Fest (the new version of Dirt Fest) will make fundraising for the trail network its main focus.
Over the nine years that the former Dirt Fest event has been held at Raystown Lake, Dirt Rag magazine was able to donate over $80,000 to the Friends of Raystown Lake. As Dirt Rag, and subsequently Dirt Fest, was coming to a close earlier this year, one of the main concerns was that this vital fundraising might also come to an end.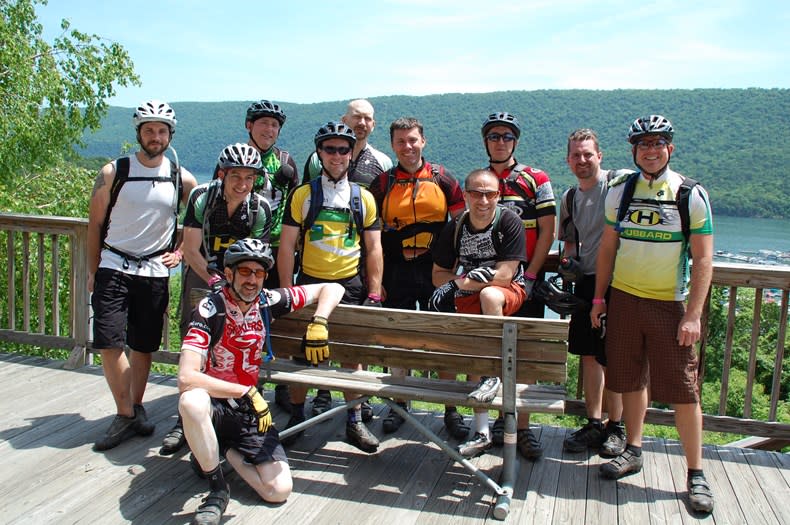 The newly named Raystown Bike Fest will be capping attendance for its first year at just over 800 attendees, with the goal of having a small grassroots event similar to Dirt Fests of old. In addition, all attendees who pre-registered for Dirt Fest PA 2020 will receive a voucher good for their purchased pass and camping accommodations.
The new event already has a list of vendors scheduled to attend, and the Friends of Raystown Lake said they really appreciate their support of the event and the attendees who want to interact with brands. Some participating vendors include but are not limited to:
Marin Bikes
Terrene Tires
Eskar Cycles 
HandUp Gloves
Industry Nine 
Motorex
Erra Creations
Alex Rims
Raystown Bike Fest is working with 10-year veteran, Dirt Rag Sales Manager/Events Coordinator Trina Haynes to ensure the event runs smoothly. 
"I am really excited to see this happen. I was really worried about the fundraising for the trails, and with the loss of (New England Mountain Bike Association Fest) this year, the east coast losing another mountain bike event just wasn't an option. We had to find a way to keep this event alive. It's an amazing location, a fantastic trail team, and the attendees are so dedicated to coming, riding and having a great time," Haynes said. 
Event registration information can be found at bikereg.com/raystown-bike-fest.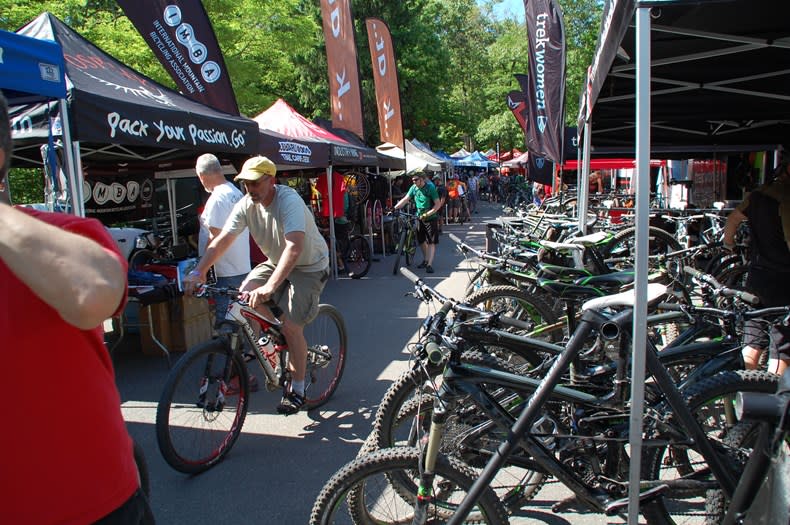 About Friends of Raystown Lake
The Friends of Raystown Lake's primary focus is the responsible stewardship of the natural and recreational resources of Raystown Lake. They are actively involved in environmental education, resource protection and enhancement, and recreational improvement. The Friends of Raystown Lake is a 501(c)(3) non-profit organization. Beginning in 1988 as the Raystown Lake Clean-Up Committee; it incorporated as The Friends of Raystown Lake organization in 1996.

Open membership meetings are held on the second Thursday of each month typically at 7 p.m. at the Hoss's Steak and Sea House on Route 22 near Huntingdon, PA.

The Friends of Raystown Lake are responsible for a variety of activities and projects on the Raystown Lake project including: Holding an annual Raystown Lake cleanup event; operating Putt's Camp in partnership with Boy Scout Troop 471, Saxton, Pa; coordinating & sponsoring the Raystown Conservation Education Partnership (RayCEP) program; placing navigation lights for the safety and convenience of all boaters at Raystown Lake; overseeing the Allegrippis Trails at Raystown Lake; participating in the USACE fish structure days that provides suitable habitat for multiple species of fish; and providing volunteer assistance in support of other community events occurring at Raystown Lake Project.