Crown Jewel Vista Lodge boasts one of best views of Raystown Lake and beyond
The Crown Jewel Vista Lodge, perched atop nearly 143 wooded acres extending all the way to the shoreline, offers guests one of the best views of Raystown Lake and beyond.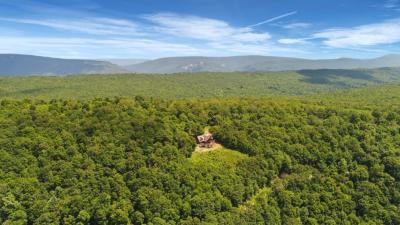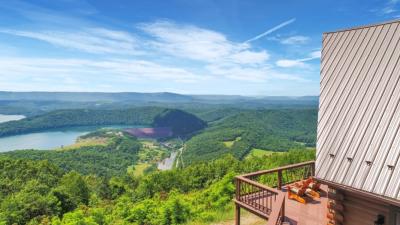 Boaters on the water in the vicinity of mile markers 1-3 can spot the majestic log home peeking out from a small clearing in the trees high on Terrace Mountain.
San Diego-based Rhonda Wegner and her Aunt Julia Douglas bought the property in May. They quickly had the place renovated, refurnished and redecorated, giving it an appropriate regal name and making it available to guests beginning with the July 4th holiday weekend. The lodge has since developed a reputation as one of the region's most prestigious vacation rental homes. 
The family sold an executive rental unit in San Diego to obtain capital for the investment. Then the Southern California crew made the leap together to relocate to Pennsylvania.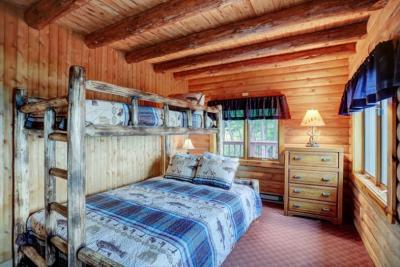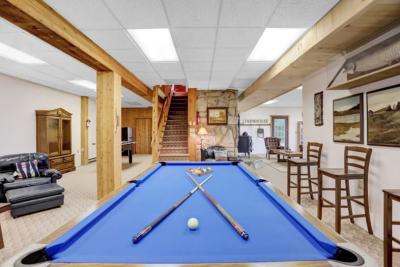 Along with Wegner and Douglas came Wegner's daughter, Julia Snyder, as well as Snyder's husband, Wesley, and their children. Wegner's husband, Rex, is to join them soon. 
"The goal was to bring the family together," Wegner explains. "I was really looking at the idea of having all of us in the same city, so I was open to what we could do to make that happen."
Wegner's son, Chris Bonillas, and his family settled in the Greencastle area of Pennsylvania about 15 years ago. Chris specializes in construction and recently acquired Aunt Susie's Raystown Lake Vacation Rentals portfolio of homes.
"We work well together," Wegner points out.
Nevertheless, the remote Crown Jewel Vista seems a world away from urban SoCal life. 
When asked if the switch to Huntingdon County has been an adjustment for the family, Wegner says, "I'm used to remote."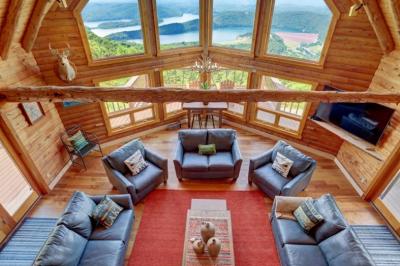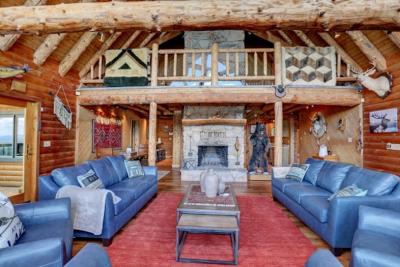 Prior to the real estate market crash of 2008, the Wegners lived in the Sierra Nevada Mountains. They resided in a tiny resort community near Mammoth Mountain, Calif., where some roads can become impassable in winter.
"I don't mind being holed up," Wegner chuckles.   
Understandably, being snowbound at the Crown Jewel Vista Lodge would be a plight many would gladly endure. 
The 4,800-square foot chalet-style home sleeps 20 comfortably, with 5 bedrooms and 4 bathrooms, a soaring fireplace, vaulted ceilings, wraparound deck and spectacular views of the lake. 
The home also boasts a pool table, foosball table, sauna, steam shower, well-appointed kitchen and all-new furnishings and appliances throughout.
For more information or to book a stay, visit Crown Jewel Vista Lodge  and Aunt Susie's Raystown Lake Vacation Rentals.