Terrace Mountain Alpacas and Brookmere Winery & Vineyard Inn 
When most people think of farms, images of corn fields or pastures of dairy cows come to mind, and you can certainly find those types of farms in the Raystown Lake Region. However, some agriculture that might not be top-of-mind, ought to be top-of-list of things to do while you visit the area. Today's post features two agricultural enterprises that are always welcoming to visitors.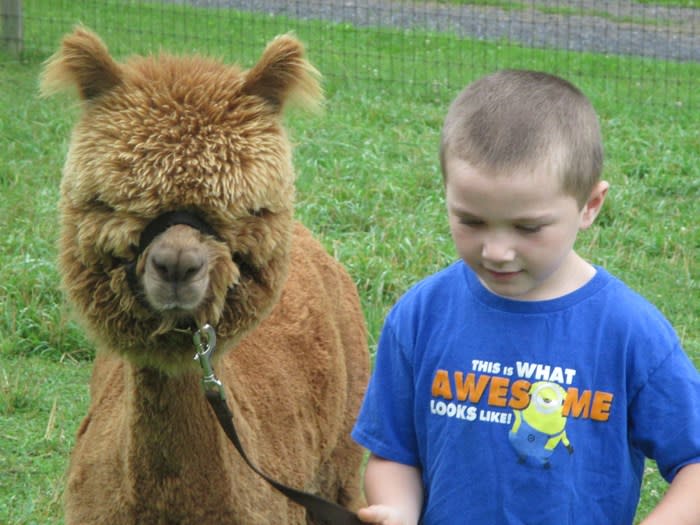 Terrace Mountain Alpacas is located at 7110 John Bum Road, Huntingdon, PA about three miles east of Trough Creek State Park. Owners Bob and Sandy Baker have been raising alpacas for a long time, and their herd of about 30 animals can be viewed and interacted with for no charge during open hours. 
In meeting the Bakers, it is obvious they love these animals. Each alpaca at the farm has a name, and its own personality. The Bakers are happy to introduce guests to the animals.
Terrace Mountain Alpacas also has a wonderful farm store featuring finished Alpaca wool clothing, stuffed animals, blankets, dryer balls and more, as well as beautifully dyed alpaca fiber yarns for creating your own products.
In spending time at Terrace Mountain Alpacas, it's easy to fall in love with the animals and the serene atmosphere of the farm. Each time my family visits, we learn something new about these magnificent creatures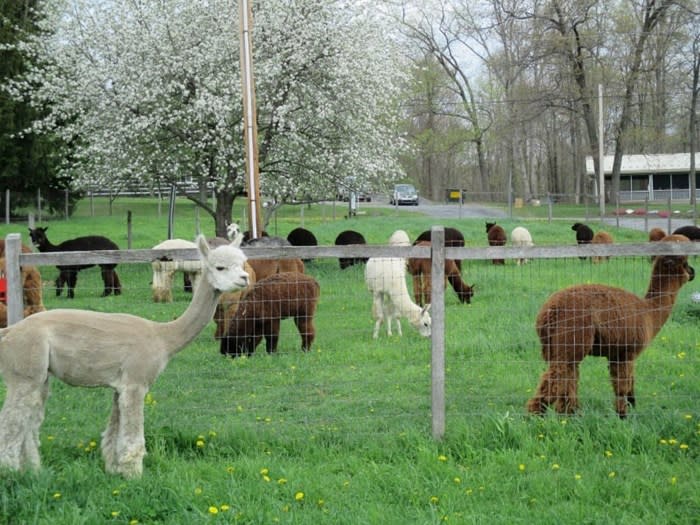 Brookmere Winery and Vineyard Inn is located in the heart of the Big Valley Amish country at 5369 State Route 655, Belleville, PA. If your idea of a dream vacation includes California's Napa Valley or the Champagne region of France, then Brookmere Winery may have an option for you a little closer to home.
The winery grows its own and purchases other Pennsylvania grapes to make its award-winning wines. They offer tastings on-site in the winery store so you can be sure the wine you purchase satisfies your tastebuds.
The setting of Brookmere Winery is gorgeous and features two spectacular wedding and event venues. The barn has been converted to a fully heated and air-conditioned event space perfect for up to 175 guests (in a non-COVID time, of course). On the other side of the property is a convertible 3-season pavilion that can be open-air or walled-in to accommodate up to 280 guests.
Conveniently nestled between the winery and pavilion is the Vineyard Inn, a Victorian era plantation-style home with three well-appointed guest rooms. Each room has a private bath and guests are treated to a wonderful breakfast each morning.