The variety of delectable local restaurants that serve the Raystown Lake Region is growing. While in the area, consider using this guide to help plan your trip.
Spending the day swimming, boating or riding the Allegrippis Trails in the Seven Points Recreation Area? Try the piggy mac at Backwoods Smoke Shack, a panini from Seven Points Bait & Grocery, ice cream on a hot beach day at Lighthouse Concession Stand overlooking Seven Points Beach, or a  stromboli from Mactown Pizza Plus (they never skimp on the meat.)
If you're hiking Trough Creek State Park, spending the day on the waterslides at the WildRiver Waterpark or picking sunflowers in the fields at Four Diamonds Ranch in James Creek, try a chicken boca sandwich on the deck of the Marina Cafe at Lake Raystown Resort. The resort also has a Best Way Pizza below the café, which overlooks the marina, making it an easy pickup spot for boaters. 
Take a scenic drive 7 miles past Trough Creek to Cassville Country Store's restaurant, which serves up the best hot turkey and hot roast beef sandwiches around.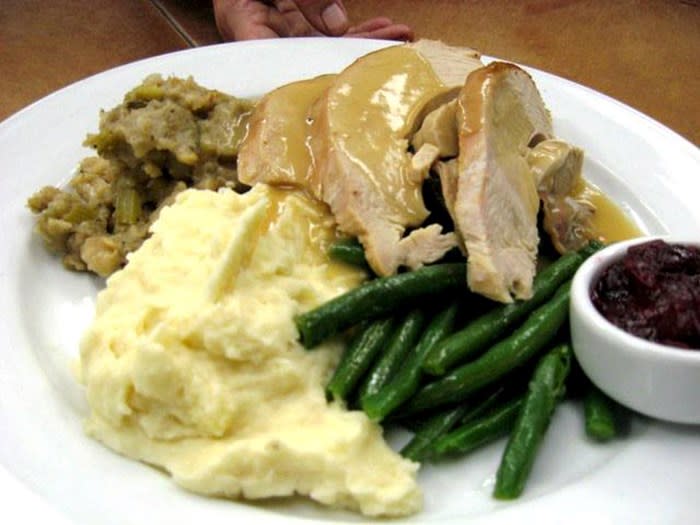 Swimming the ice cold mountain waters at Greenwood Furnace State Park or hiking the mystical rhododendron canopies at Alan Seeger Natural Area always calls for a "Whippler" pulled pork sandwich with a freshly squeezed orangeade from Doan's Bones BBQ.
In the vicinity of Huntingdon Borough? Grab a delicious, fresh grilled sub from Moxmoe Pictures Famous Sandwiches, then walk up the street for a flight of whatever's brewing at Juniata Brewing Company or Downtown Joe, whichever serves your favorite type of brew. 
Sleep, eat and drink like royalty at the Stone Town Tavern. Their freshly baked scones and sweet cream fruit crepes are to die for. A full service bar and AirBNB are now available there as well. 
Enjoy a quaint, courtyard café experience with the famous Montana Mountain Climber at Standing Stone Coffee Company or strawberry nutella stuffed french toast from the Wildflower Café & Goodnight Moon. 
If you love the friendly feel of a hometown diner with traditional homecooked meals, including breakfast served all day, head to Donna's Family Restaurant or Diner 22. Or enjoy the homestyle smorgasbord at Hoss's Steak & Sea House. 
If you're staying at the Comfort Inn or spending time nearby, try the chicken salad at OIP downtown or OIP Route 22. A unique specialty of Central PA is having to dig through a pile of cheese and french fries to get to your salad. 
ReKlaimed Vines Winery and Defiant Distillery (located in the same building) adjacent to the Comfort Inn is always serving up wine slushies to-go. Try the 'Merica strawberry wine first - you'll have a hard time not buying one of every flavor.
Craft beer fans are going to want to walk on over to Boxer's Cafe for Huntingdon's best craft beer selection. Boxer's Cafe is famous for their fresh fruit pies homemade by the owner's mother, as well as their unique menu options. Try their pot stickers or Cajun chicken salad with whatever IPA is on tap.
Looking for authentic Greek and Latin cuisine? Stop by Lil New York and check out their daily and seasonal specials. This small taste of Greece in downtown Huntingdon will not disappoint. 
A fine dining experience can be had sipping a pineapple upside down martini at Three Twelve Kitchen & Cocktails followed by a luxurious stay at the Gage Mansion Bed & Breakfast across the street. 
Muddy Run Tavern and Memories Bar & Grill are it for great beer, mixed drinks and delicious, specialty wings.
Speaking of wings, if you're heading to Snyder's Run, Hawn's/Ridenour Overlook or paddling the Raystown branch of the Juniata River, The Village Tavern is a short drive beyond Snyder's Run. Try their Smith n' Wesson wings or a crab cake sandwich with buffalo chips. The ambiance is amazing any time of the year (especially in winter next to the stone fireplace.)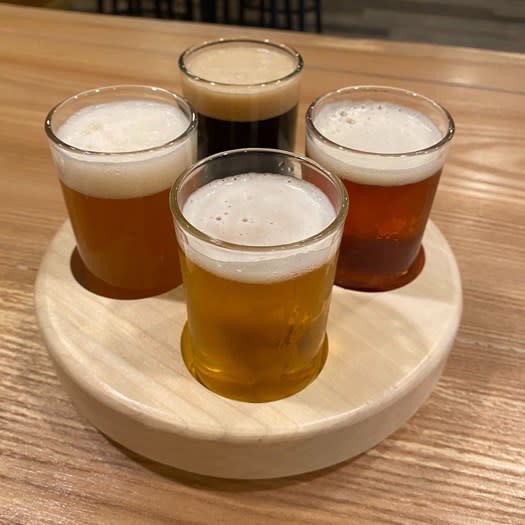 Woody's BBQ is also right down the road from Snyder's Run area. Woody's brings a genuine southern feel to these Appalachian mountains with their baby back ribs, corn nuggets and sky high pies.
Don't want to waste any time getting to the lake? Burger King in Smithfield Towne Center can help keep you on time and within budget with easy on/off access along Route 26. 
Kelly's Korner is located nearby and within walking distance of the Motor Inn and Fairfield Inn along Route 26 in Huntingdon. Locals claim nobody makes an ultimate club sandwich or Long Island Iced Tea better.
If you're hiking the Thousand Steps Trail, paddling Jack's Narrows or exploring the East Broad Top Railroad and Rockhill Trolley Museum, grab a bite to eat at the nearby A&W Restaurant in Sandy Ridge Station for a burger, fries and famous float. 
With all these choices - and too many more to mention - perhaps you'll want to consider extending that 'Ray'cation just a few days longer.