From flying saucers to lakeview dining, the Raystown Lake Region is moving full steam ahead with new things to do!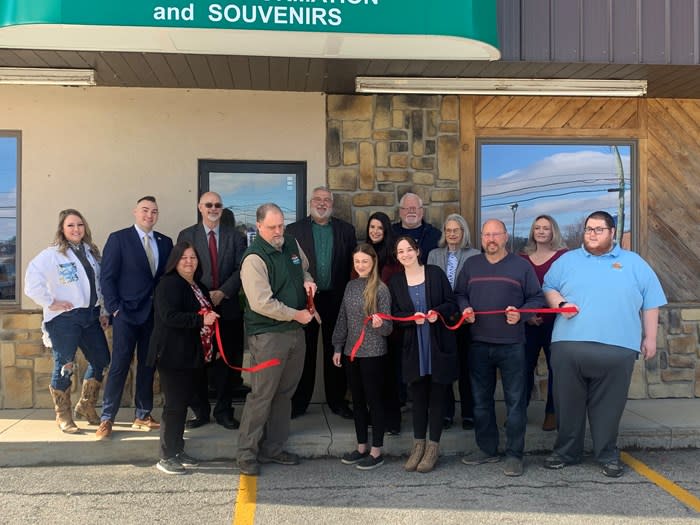 Easier access to visitor information
After nearly 15 years of dreaming, the Huntingdon County Visitors Bureau finally cut the ribbon last month on a second visitor center location on Route 22 in Smithfield Township in the JSM Plaza along with Subway, H&R Block and Barkman Chiropractic. While the agency's main offices will remain at the Raystown Lake Visitor Center, the new Route 22 Huntingdon Visitor Center should have more balanced traffic year-round.
Contained in the new location is the Juniata Reflections Gift Shoppe carrying souvenirs for your visit to Huntingdon, Raystown Lake or the Juniata River National Recreation Water Trail, as well as greeting cards and other gift items.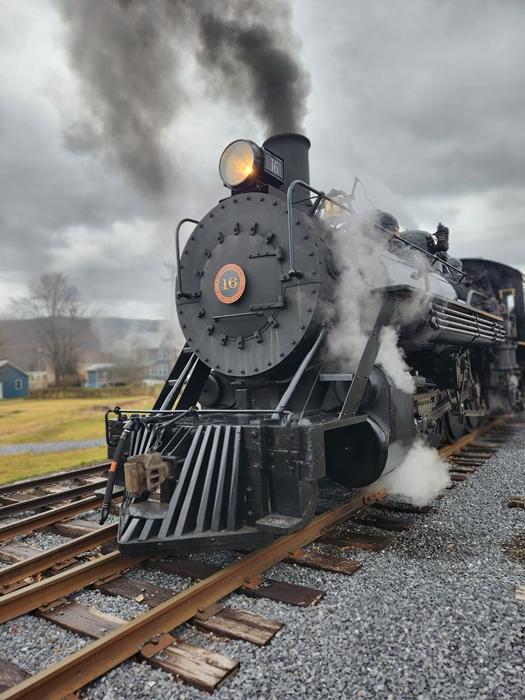 Full steam ahead!
One of the most exciting things for 2023 is the return of steam locomotive service to the East Broad Top Railroad! If you have not heard about this, you have been living under a rock for the past two months. The EBT Foundation plans to run all of its regular excursions behind the steam powered locomotive #16 this year. If you don't think it's a big deal, take a look at the foundation's website page called "in the news."
Watch out for flying saucers!
Disc Golf is an up-and-coming sport. In the past three years, the Raystown Lake Region has added three new courses with a fourth opening in May. There are opportunities to play disc golf at legacy courses at Juniata College and Canoe Creek State Park that have been in place for 10 years or more, and now an 18-basket course at Sunset Golf Club, the brand new Pine 9 and Ravine 18 courses at Seven Points Recreation Area, and opening next month, a new 18-basket course at Agape Farm near Shirleysburg.
Both of HCVB's gift shops, Ace Hardware, Sunset Golf Club, Juniata Brewing Company and Rothrock Outfitters now retail disc golf supplies.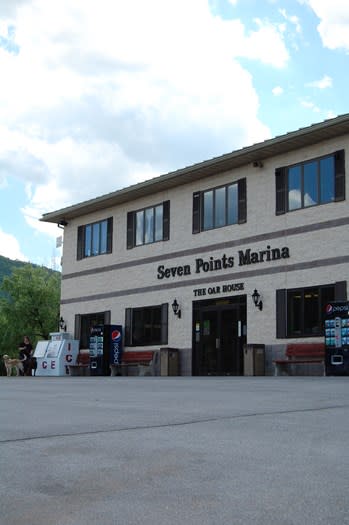 Seven Points Marina open to the public with new dining options on-site
After three years being accessible only to slip holders and rental clients, Seven Points Marina is reopening to the general public in 2023! The popular Oar House store inside the marina will be open offering souvenirs and items to enhance your fun and safety on the waters of Raystown Lake.
Three other businesses located inside the Marina will also be open to the public including Raystown Rentals by Rothrock Outfitters for renting canoes, kayaks and stand-up paddleboards, and Memories at the Docks is partnering with Downtown Joe to bring breakfast and lunch to the restaurant in the marina with a great selection of specialty coffees and smoothies and awesome food! They are also planning occasional slip holder dinners and other evening promotions throughout the summer.
More camping options
A highly anticipated new RV campground is under construction on Piney Ridge between Huntingdon and Seven Points Recreation Area. RidgeView Campground will have over 100 campsites for either seasonal or transient rental with full RV hookups including internet. The campground is anticipated to open this summer!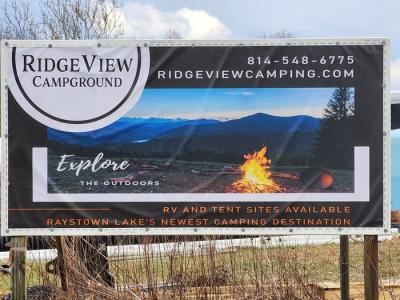 If you're looking for a secluded spot to pitch a tent, then the Old Lane Canopy Campsite at Phoenix Farm is the perfect spot! The location is in the scenic Trough Creek Valley, just minutes away from Cassville, the Broad Top Area Coal Miners Historical Society Museum and Friends of East Broad Top Museum in Robertsdale, and Trough Creek State Park. Phoenix Farm offers wellness retreats and other holistic health programs to take advantage of during your stay.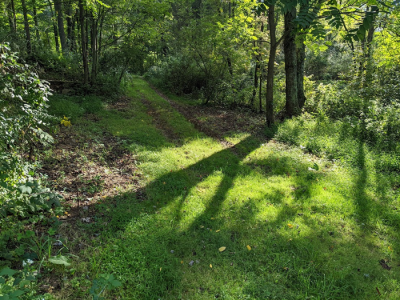 Farm Tour Fridays expands season and welcomes you to new farm experiences
HCVB's popular Farm Tour Fridays campaign, which launched in 2021 is returning for its third season in 2023 with eight farms returning from previous seasons and two new farms joining the fun. These hands-on experiences offered every Friday from Memorial Day weekend through Labor Day weekend give visitors the opportunity to see the diversity of farms in the Raystown Lake Region and have fun at the same time! The schedule will be announced soon!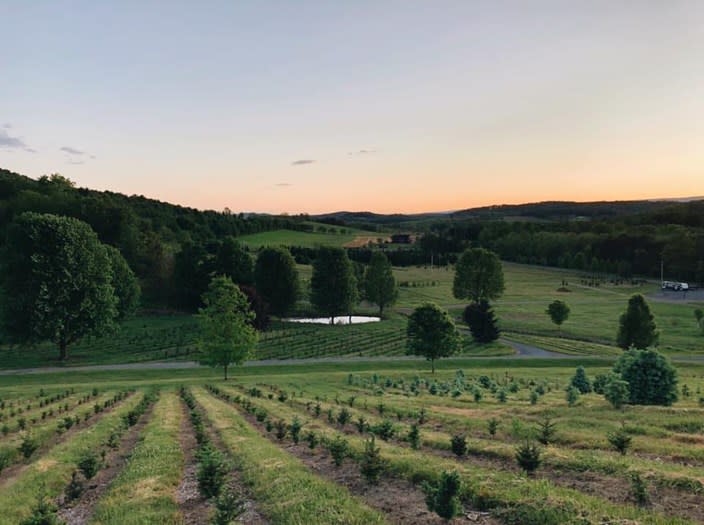 Raystown Dam turns 50
Raystown Dam turns 50 this year (and next). HCVB is partnering with the US Army Corps of Engineers, Friends of Raystown Lake, and communities and organizations around the Raystown Lake Region to celebrate for an entire year beginning in October, which is the 50th anniversary of the completion of construction on Raystown Dam, and continuing through the summer of 2024. Watch Raystown.org for more information as plans progress.